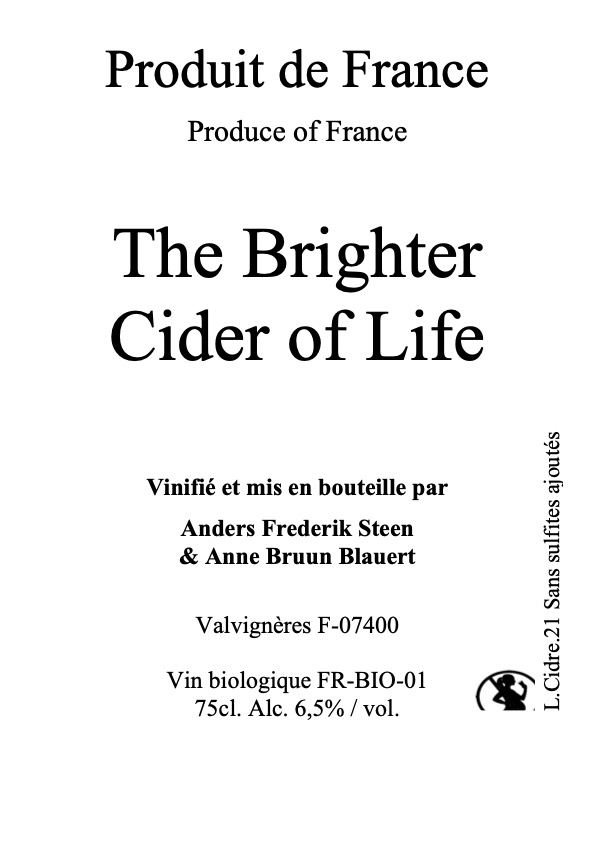 The Brighter Cider of Life
Cider 2021 from Ardeche. 
The base of this cider is 100% juice of apples, the variety Red Winter. We made a quick direct press in October. This first part of the fermentation took place in fiber tanks in our little cellar in Valvignères. But the cider was fermenting very fast and already shortly after it was ready to be bottled and left to finish the fermentation in bottles in matter to create bubbles. It fermented in bottles close to six months until it was to be disgorged in April 2022. We took out and away the lees and sediments from the fermentation, but instead of topping up with the same cider, we topped up with a 2021 wine of Viognier. The Viognier improves the expression of the acidity, helps to balance the flavors of the apples, make the cider less cider-like and more vinous. We're very happy for this decision, that gives our cider a brighter, fresher and drier expression than what you normally find in a French cider.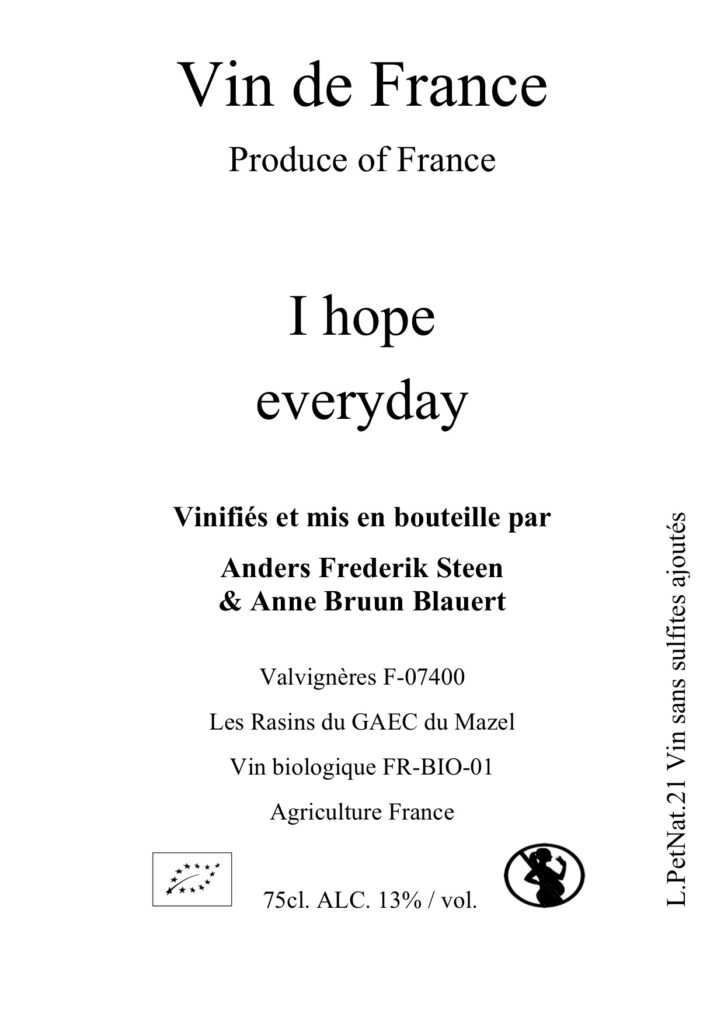 I hope everyday
Rosé / 
Petulant
 Naturel 2021 from Ardéche. 
Assemblage of Syrah (45%), Merlot (30%), Cabernet Sauvignon (20%), and a little bit of Grenache Noir (5%) All directly pressed, followed by fermentation in fiber tank. Shortly after the wine was bottled and left to finish the fermentation in bottles and to create bottles. It was disgorged during December 2021.